The Boys Soccer Team will be playing their Round of 16 MIAA Tournament Game at Alumni Field this Tuesday at 6pm against Keefe Tech! Tickets will now be available at the door! You DO NOT need to purchase online. Students/Seniors-$3, Adults- $5, Cash Only
UPDATE: Along with online tickets, Bishop Fenwick will be selling tickets at the door for tonight's Football Playoff game! Your online tickets will still be valid, but you now have the option to pay at the door if you have not purchased tickets yet.
We now know the opponents for tomorrows MIAA Soccer Tournament Games! The Girls will be playing Mystic Valley at 3pm and the Boys will be playing Gardner at 5pm! Both games at Alumni, tickets available at the door ($3- Students/Seniors, $5- Adults).
Hello MHS families: Please check your emails regarding important NEASC information. We have a virtual forum tomorrow AM and want your input. If you can't attend please email me the responses to the questions that were in the email. Take care, Mr. Caragianes and Mr. Caruso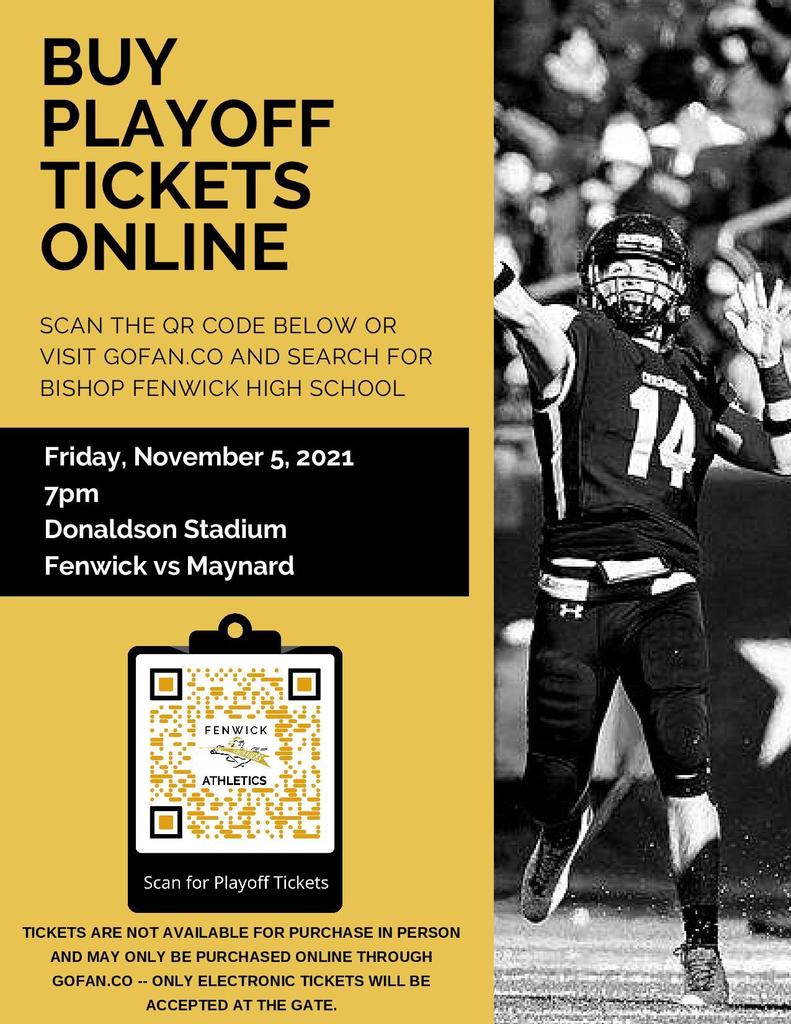 Boosters: "Call for volunteers for the snack shack for 11/6 for Girls and Boys Soccer Playoff Games . 3pm for Girls, 5pm for Boys. The snack shack raises funds for ALL sports. Please consider volunteering if you are not a soccer parent, so soccer parents can enjoy the games."
Maynard High School Football will take on Bishop Fenwick this Friday, Nov 5 @ 7pm @ Bishop Fenwick in Peabody! Tickets will ONLY be available through the GoFan app. Follow this link to the game page to purchase your tickets:
https://gofan.co/app/school/MA14635
Please prepare for Digital Tickets for the MIAA Football Tournament and the Round of 16 and on for the Soccer Tournament! Tickets will be available at GoFan beginning Nov. 1! Visit gofan.co (yes .co not .com) and search our school.
Beginning with the Round of 16 Tournament Playoff Games, all tickets must be purchased online via GoFan. Online tickets will be the only mode of entry for these events. Please download the GoFan app in your app store to be ready!
Attention 10th grade students, each year MHS nominates 1 student to represent our school at the Hugh O'Brien Youth State Leadership seminar (HOBY) that takes place in June at Bentley University. If you are in 10th grade and interested in applying: Please -Submit your resume or a list of activities and involvements -and a 1 page double-spaced typewritten essay describing the most rewarding and challenging aspects of being a leader in your school and community All application materials must be submitted to the Class of 2024 Google Classroom by Friday 10/15/2020. Please reach out to your school counselor with any questions.
PSAT The PSATs are scheduled for Wednesday October 13th during the school day from approximately 7:45-11am. All 11th grade students are registered to take the test free of charge. We have some additional tests for 10th grade students who would like the experience of sitting for this standardized test early. The fee for 10th grade students is $20 (paid by cash, check or money order to the Main Office Made out to: Maynard High School) and to complete this Google Registration Form. Please see your School Counselor with any questions.
We are excited to welcome the class of 2024 to the Sophomore BBQ tonight at the high school at 6:30pm. This is to make up for the lost BBQ last year! Parents and students are welcome to attend! Bring your appetites!

We are excited to welcome the class of 2025 at our annual Freshman BBQ tonight at the high school at 6:30pm. Parents and students are welcome to attend! Bring your appetites!

Thank you to the senior basket sponsors!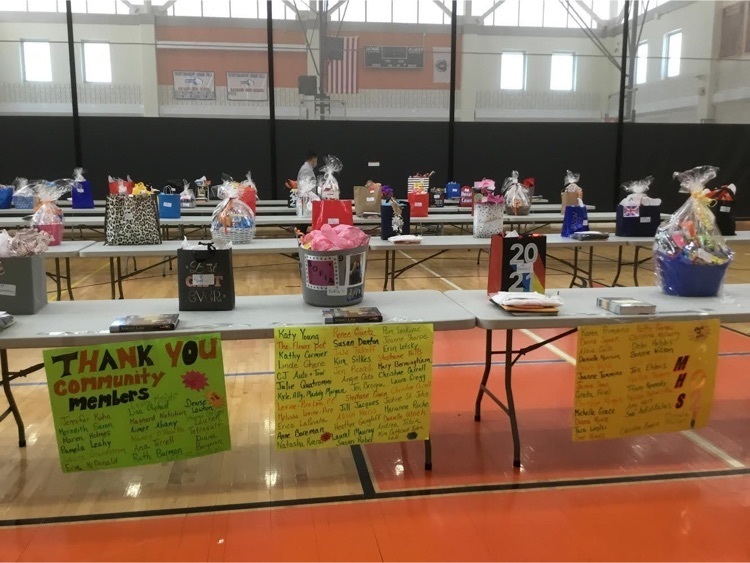 The gift baskets were a big hit! Thank you so much to all the people who were involved in making this happen. Thank You, Thank You, Thank You!!!